The Short Chop Forage Wagons.
The Forage Wagons produced by Bergmann offer users a wide choice of specifications. This means there is a model and specification to suit all requirements given the broad full range we can offer.
These loader wagons have been specifically developed to meet the exacting requirements of demanding Farmers and Contractors alike. A strong emphasis has been placed on build, machine performance and most importantly the quality and consistency of cut.
Short Chop - For quality forage production
The Most Knives - Up to 53 Knives at 34mm spacing
The Widest rotor - 1840mm huge throughput
Innovative Features - Modern design for today's conditions
Large Choice of models and Specifications
Quality Build- For low life time operating costs
The advantages of the Bergmann wagons we offer are clearly evident in the field. As such we are keen to let people see for themselves and take advantage of a visit from our demo team to see first hand - Contact us to arrange a visit.
Quality Silage
As quality feed is at the heart of a successful and profitable livestock year it is important that grass is ensiled in the right way and at the right time. Because of this the Bergmann range of Silage Wagons have been engineered with both performance and forage quality as priorities.
As a result the Bergmann line up features many unique class leading features that we feel ensures top quality silage is produced. These features can be seen highlighted below.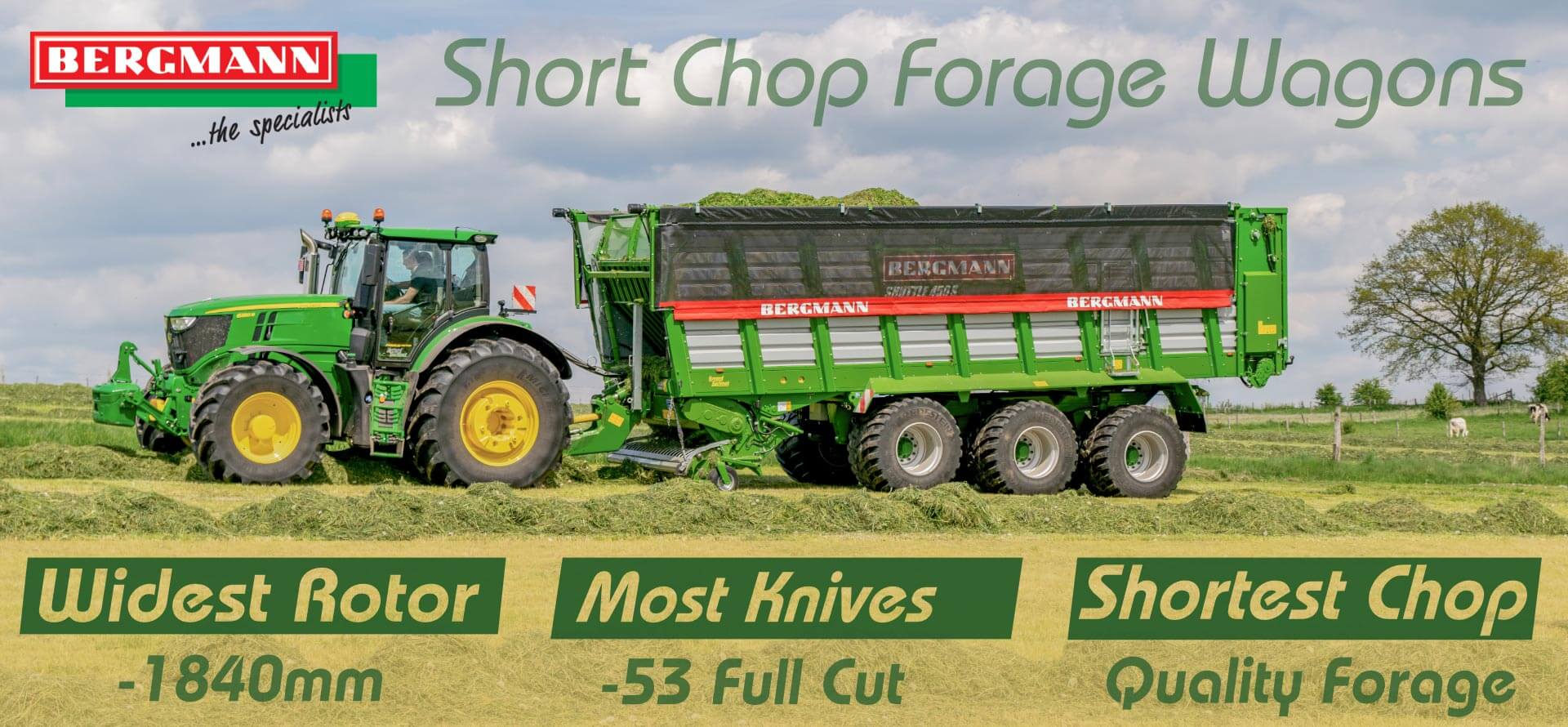 High Performance Loader Wagon
As with all Bergmann machinery the leading performance for these Forage Wagons comes from many incremental details. These features combine to produce a uniformed short chop, high work rates and a gentle touch on the ground to maximise regrowth.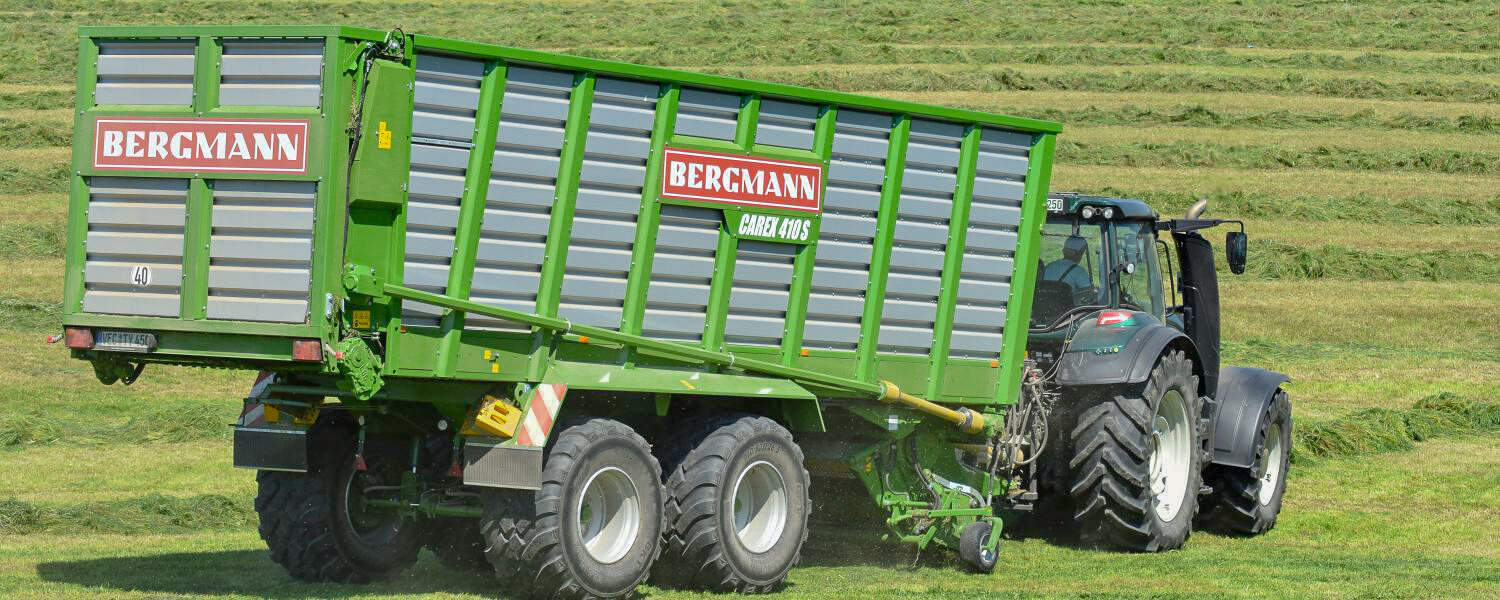 Click through to expand for feature information