Bergmann RRW
The high performance RRW range of cleaner chasers from Bergmann are the ultimate in productive Sugar Beet field logistics.
Featuring beet handling technology from ROPA these trailers offer an un-paralleled output and level of specification.
Sugar Beet Chasers - Crab Steering
The first units to feature Bergmanns unique Crab Steering system these trailers can offer the same level of sophistication in relation to in-field movements as the now industry standard for the harvesters. Having both harvester and chaser operating in crab steering aids in field transfer and ensures the good work of the harvester isn't undone by un-neccesary compaction from the chaser.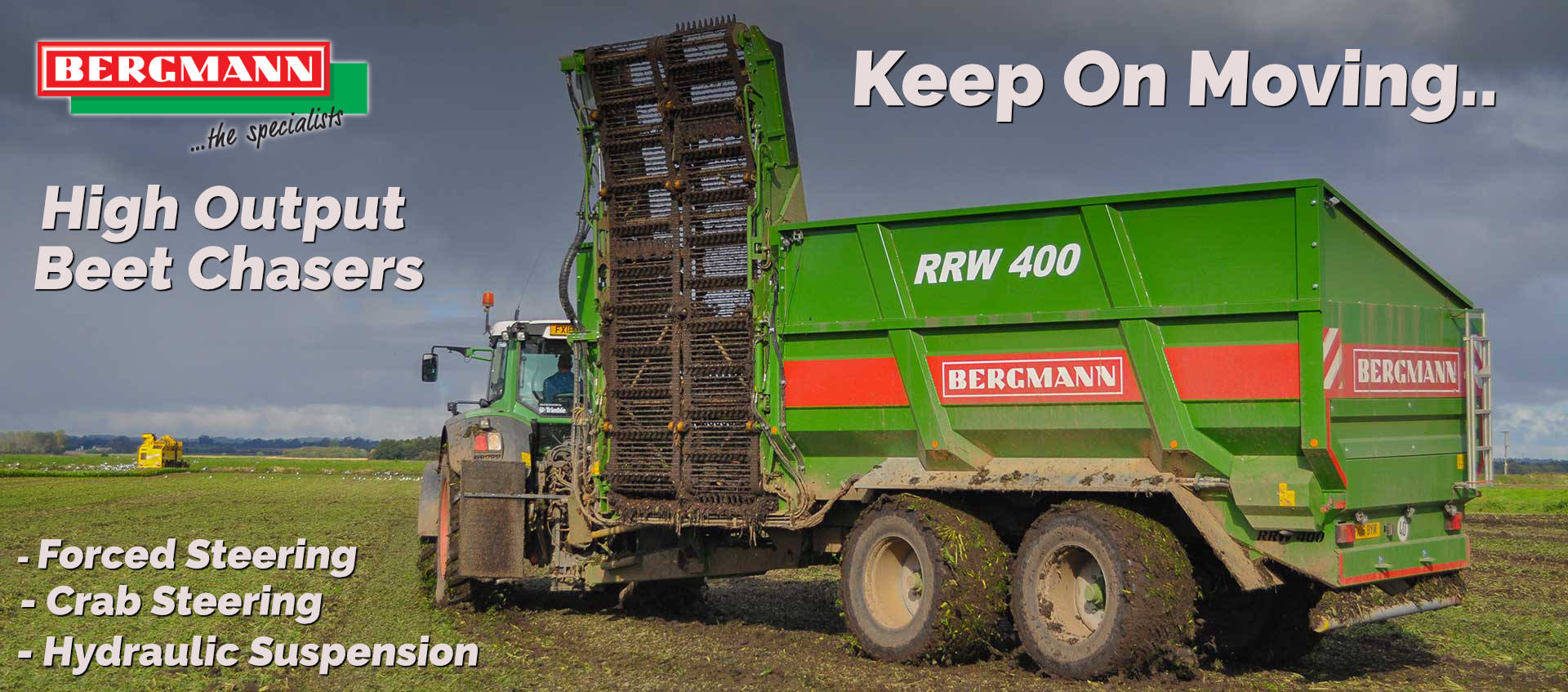 Huge Capacity Hydraulic System
The huge performance chaser mounted hydraulic drive system combined with the wide unloading belt gives a leading unloading rate of 2,100 tons per hour.
Available in capacities to work with all sizes of harvester including the largest tanker models in both tandem and triaxle formats.