As with all Krampe products the Hooklift trailers are Strong, Stable and Productive.
Hooklift trailers provide users huge versatility by being able to quickly change bodies. Operators can be moving machinery and supplies on a flat body and within minutes can have exchanged bodies and be moving stone with a dump body. the ability to leave bodies to be loaded or unloaded ensures that the tractors and chassis are kept moving.
All Hooklift gear is new and engineered for the specific application. As such rams and hydraulic equipment are optimised to available flows and pressures of the towing vehicles. Lift capacities are calculated to ensure that bins can be loaded and tipped with ease even in arduous off road conditions.
Units produced for the UK and Irish market can be manufactured to CHEM standards to ensure compatibility with containers already existing in the fleet.
As with all Krampe trailers attention to detail is ever present. This is true the whole way through the engineering process:
Initial design concepts
Discussing customer specifications
Implementing a high quality build
Only using the highest quality components
Delivering the best value package for long term profitability
The fully welded Hook lift gear is mounted with the deep chassis rails to create a strong integrated system. This also ensures that both the centre of gravity and container loading heights are as low as possible.
Units are available to offer a full product line up:
Tandem Axle Hooklift
Triaxle Hooklift Trailer
Semi Trailer Hooklift
Tandem Axle Hooklift Trailers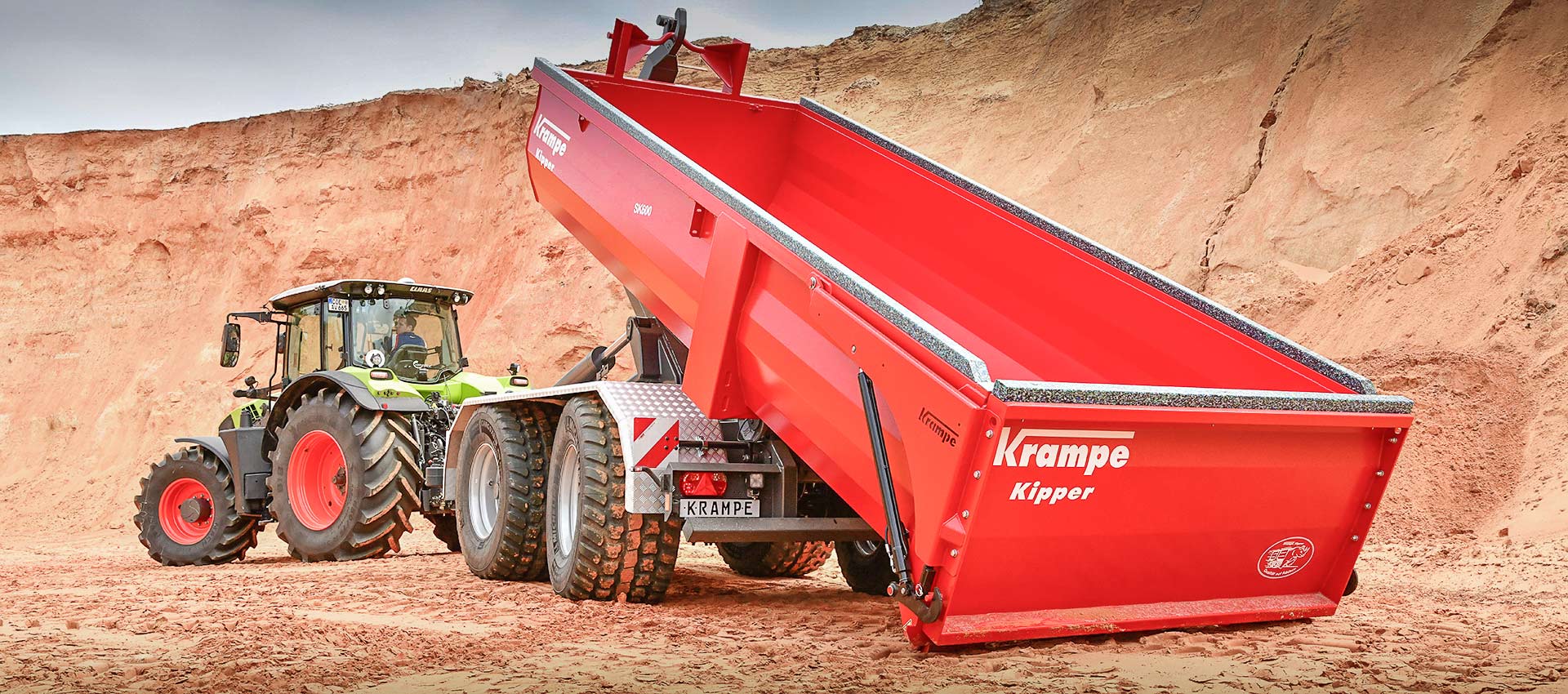 The tandem axle range of hook lift trailers from Krampe ranges from 12 tons to the highly popular THL 21 with its 20 ton lifting capacity.
Running gear starts with parabolic springs for the smaller trailers and utilises large capacity air suspension on the THL 21.
A choice of steering axles and options allows a user to tailor the trailer to their needs.
Tri-Axle Hooklift Trailers

The Tri-axle hooklift range from Krampe is made up of three units - The THL 22 - 25 and 30.
With 20, 25 or 30 ton lifting capacity. With a choice or Air or Hydraulic running gear these are rugged high capacity units with exceptional stability both on and off road.
As ever a full range of options are available from WIFI remote controls to a choice of hydraulic solutions to ensure a short cycle time.
Bespoke specifications ensures that potential users can build a machine around their requirements.
Semi-Trailer Hooklift Trailers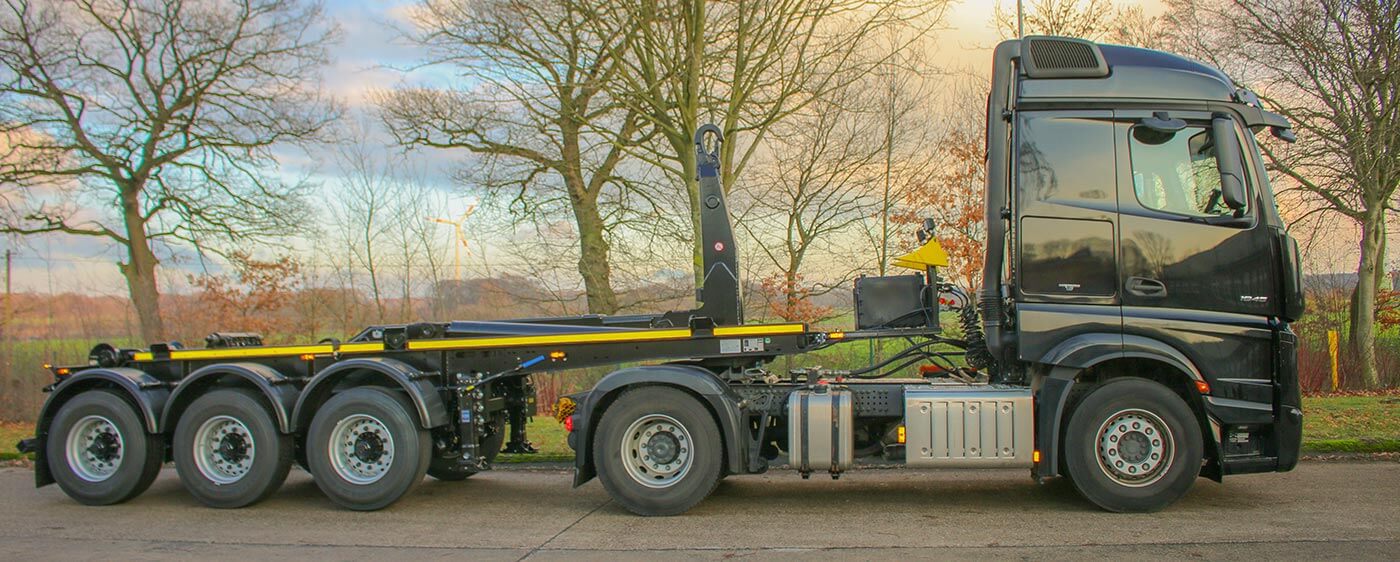 Semi-Trailer Hooklift trailers are available in a number of formats with heavy duty units for predominate off road duties and more traditional on road units.
A choice of specifications to include both tandem and triaxle units. A choice off chassis lengths can ensure the correct specification is available for a given use and container size.
Wifi remote control is recommended for operator ease with all functions being controlled from within the cab.
Contact us with your requirements.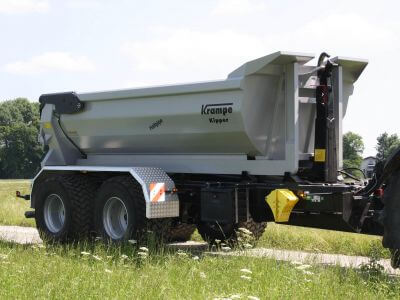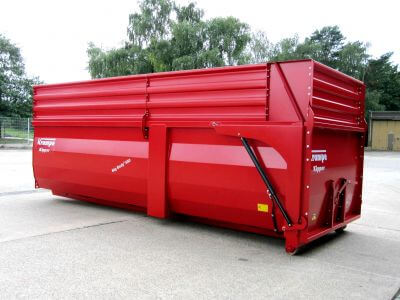 A full range of Krampe Bodies are also available as a Hooklift Bodies. Operators can utilise the distinctive Big Bodies with a choice of extensions and specifications. The HP half pipe dump trailer or SK square profile sand and gravel trailers can also be built as hook lift bodies. A choice of optional alternate rear doors, such as barn - up-over hybrids facilitate the loading of excavators and associated plant and machinery at ground level.
The specification of CHEM or the international standards ensures compatibility with existing or future bodies within the fleet.
The adaptability of the Krampe range of hooklift trailers is limited only by the users imagination.
Contact us to discuss your potential interest.