FAE Soil Stabilisation Drums
Soil Stabilisation Drums are used to incorporate binder agents to improve or stabilise soils and other unsuitable materials.
The process is reliant on the pulverisation of soils and materials to ensure thorough mixing. The FAE stabilisation drum range is unique with the inclusion of many professional features.  The ability to crush rock and stones without compromise to mixing sets these machines apart as being adapted to conditions contractors encounter.
FAE Stabilisation drums can be found operating in:
Soil Stabilisation
Asphalt Recycling
Stone Crushing
Road and Track Recycling
Soil Stabilisation is a widely adopted cost effective process used on many construction projects. Offering significant cost, environmental and timing benefits when compared to traditional Muck away and stone replacement.
Soil Stabilisation in broad terms is used to describe the treatment of materials with lime, cement and many other binders to achieve enhanced material properties for subsequent use in construction projects.
Soil Stabilisation could in practise involve the drying of Sub Soils or the addition of cement into a granular material for use as a stone replacement layer.
FAE have developed a range of machinery for use within the construction market. The FAE offerings are unique in so far as they are designed to be able to handle the toughest conditions and harness the largest of tractors to provide huge work rates.
Sites seldom present only the best of materials and often heavy clays are mixed with rocks and stones. This is especially true with brown field sites and when working on regeneration projects.
The FAE Soil Stabilisation Drum ranges are designed to offer operators a cost effective professional solution utilising modern high horse power tractors. This is done whilst not compromising the overall output or standards of operation.

FAE are a well respected producer of professional machines around the world. Based in Fondo, Sud Tirol - Northern Italy.
FAE are producing powered attachments for Tractors, Excavators and self propelled power units. These machines are seen working in the Construction, Forestry and Land clearing markets.
Continental Soil Technology are proud to be responsible for the Construction range of FAE machinery which centres on material processing and Soil Stabilisation. We are the construction dealers throughout the UK and Ireland.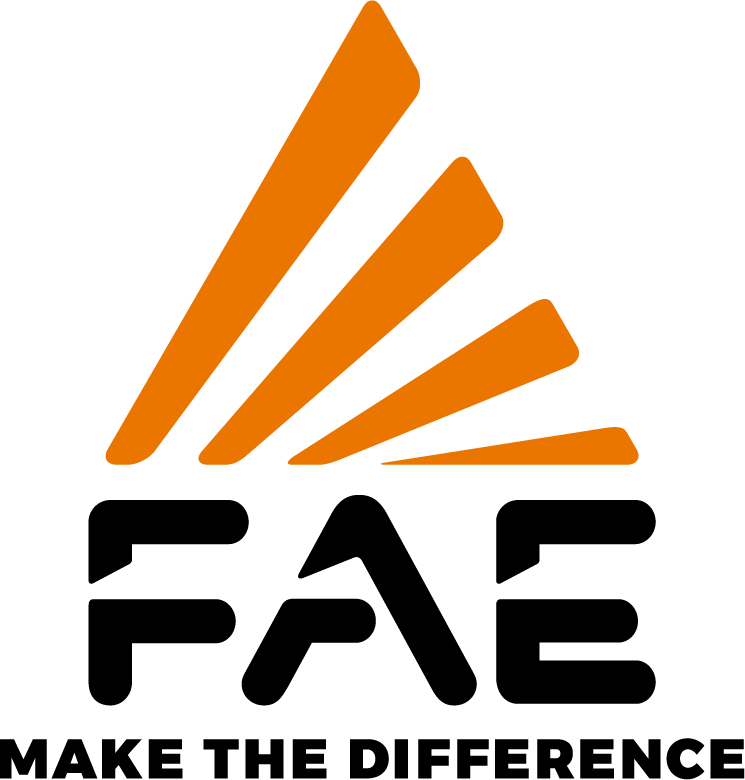 MT Multi Task Stabilisation Drums- Variable Chamber & Mobile Rotor

The Multitask range lives up to its name and is designed to be able to perform as a stone crusher, road recycler and soil stabilisation drum.
The Multi Task range features a heavy duty construction with large diameter drum, rugged gearbox drives and variable chamber mixing design.
These features facilitate crushing rocks and stones whilst mixing in a binder to a controlled depth.
The high density of rugged G3 tools gives the power to crush and also ensures a quality mixing and pulverisation.
Working depths of up to 500mm are achieved.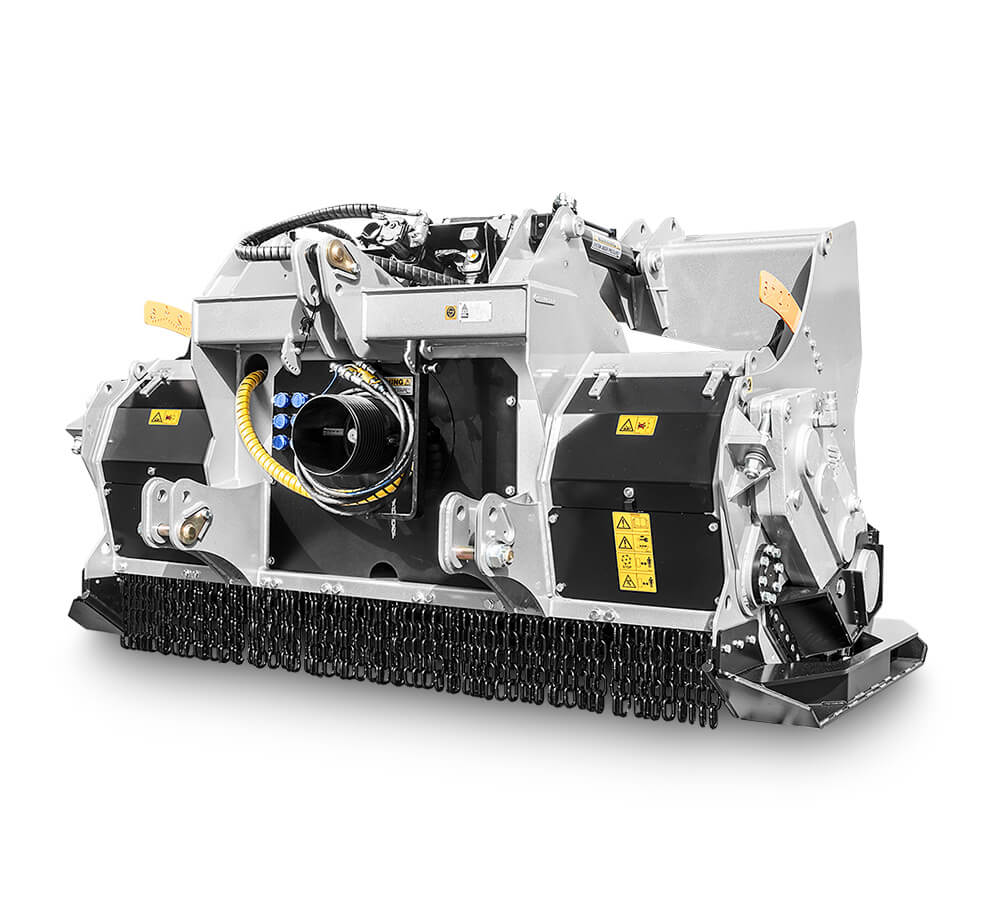 MTM / MTM HP - Crusher Stabiliser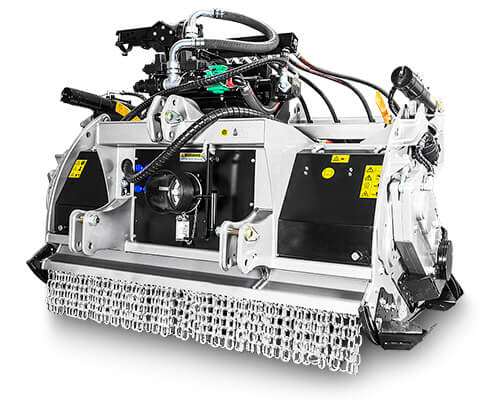 MTH / MTH HP - Crusher Stabiliser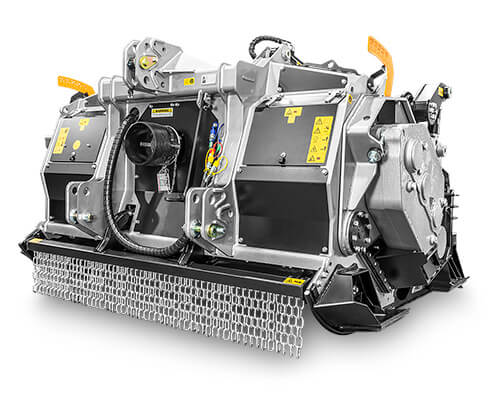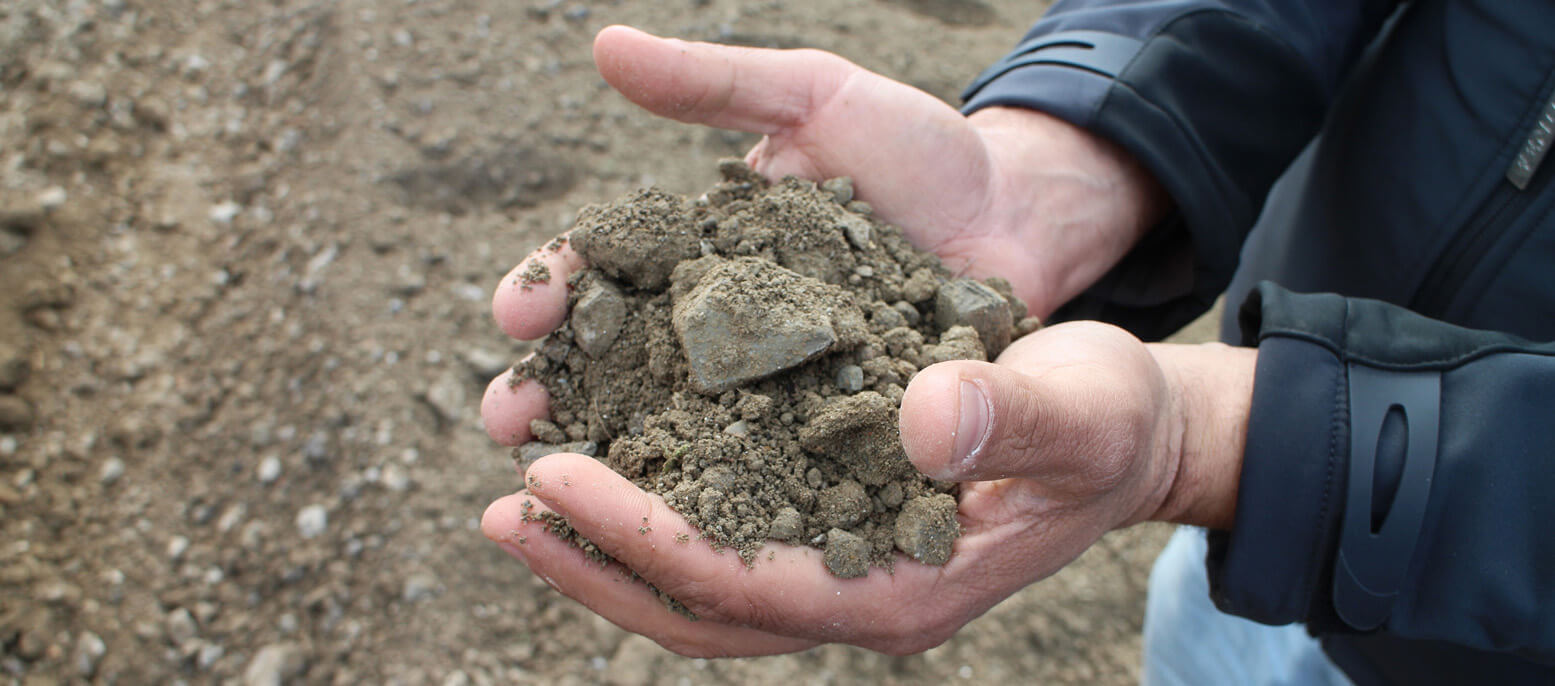 Soil Stabilisation High Output Drums
Where outright performance without compromise is needed the Stabi ranges come to the fore.
Maintaining the mobile rotor and variable drum concept in the Stabi and offering a cost effective fixed rotor in the Stabi FR there is a unit to suit all users.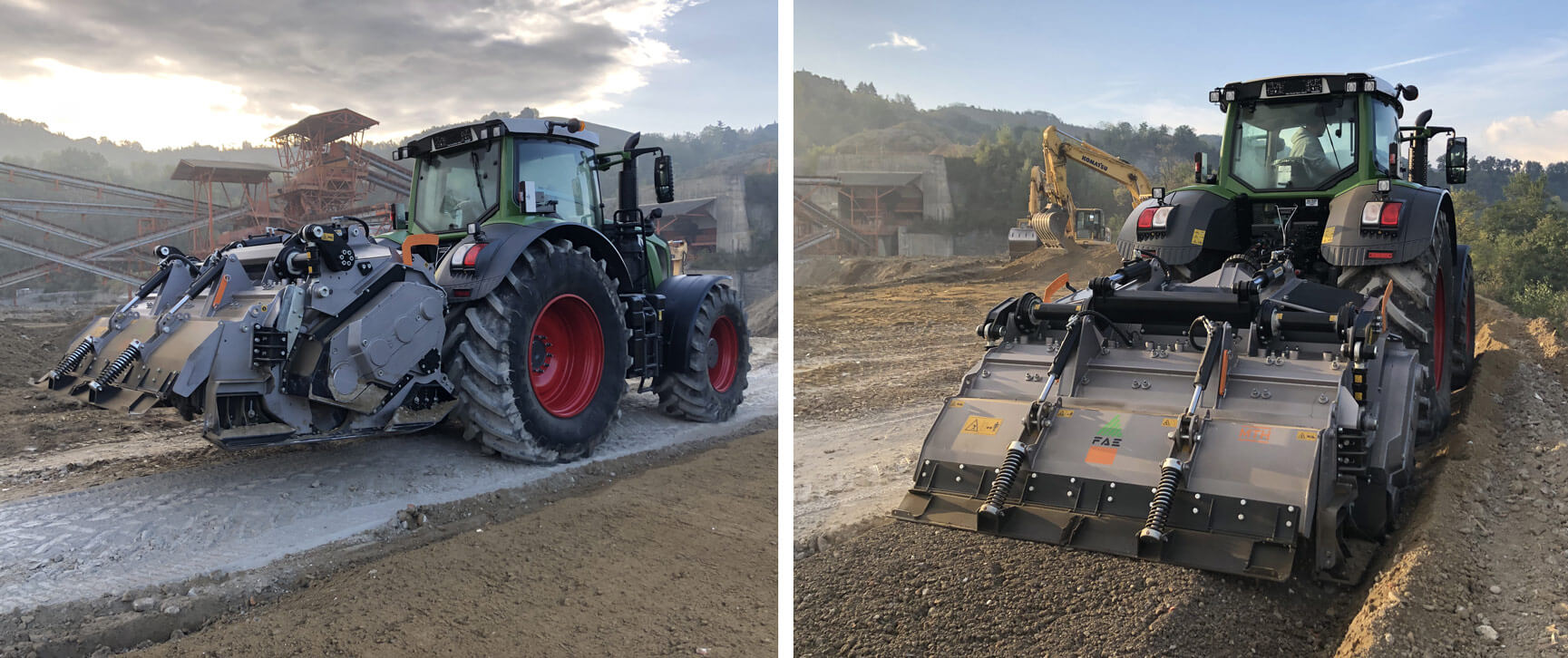 Water Injection Directly Into The Chamber

Water application through nozzles directly into the mixing chamber. A choice of control systems allows the option for full computer control application rates in proportion to workin depth and forward speed.
Alternatively a simple to use control systems allows operators to determine the volumes of water needed to ensure optimum water content for the produced materials.
Easily accessible nozzles makes maintenance a simple affair and ensures reliable operation on site.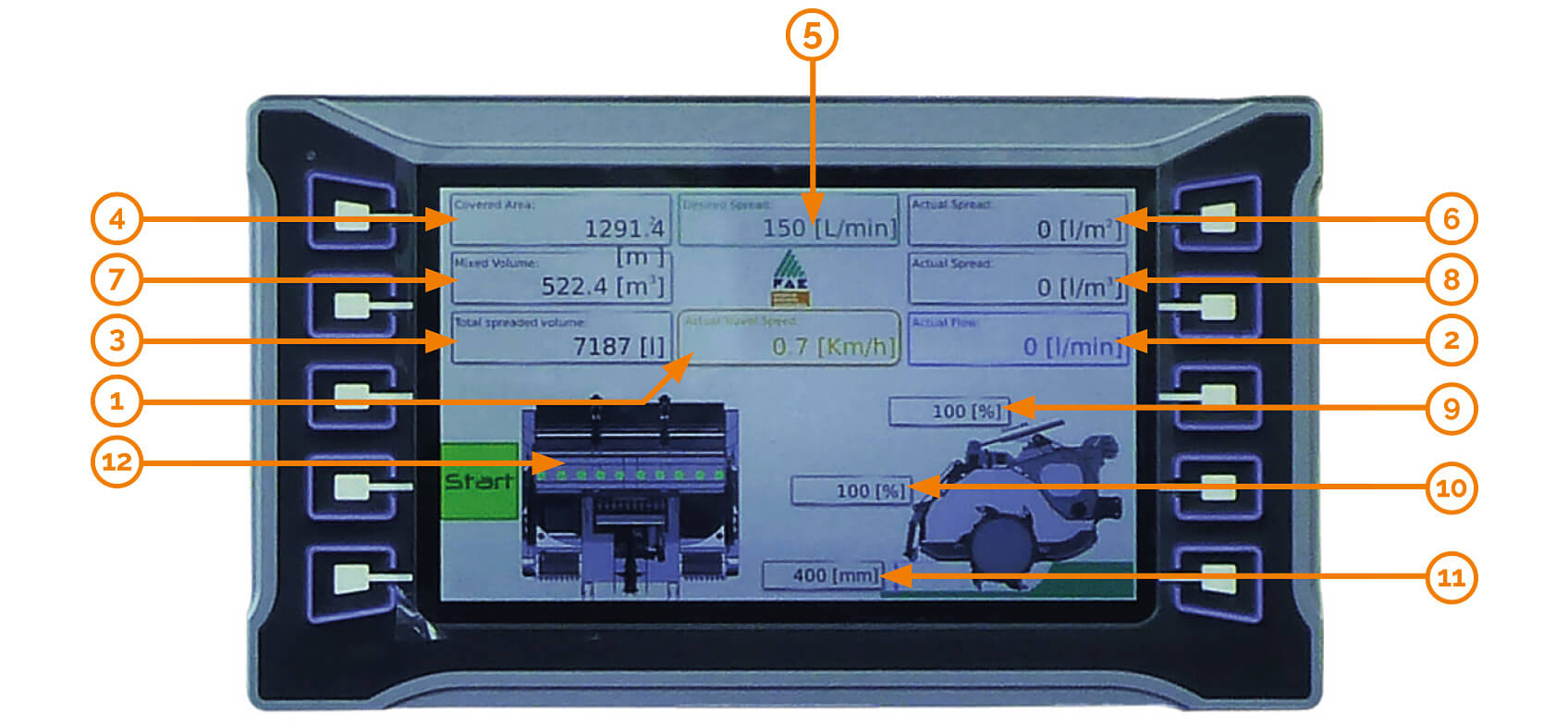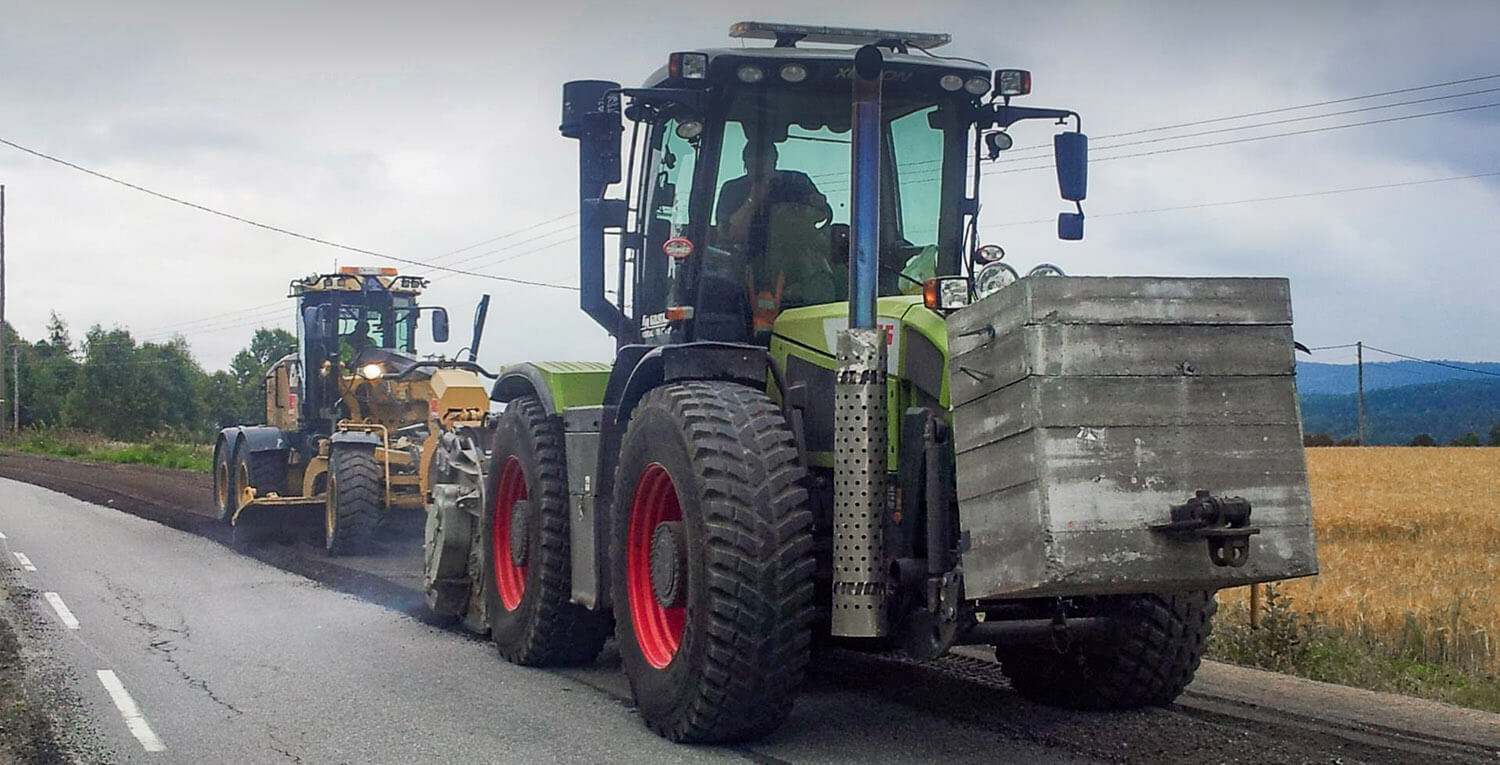 A high density of tools and large diameter drums means the Multi Task range are efficient road recycling units.
The drum dropping beneath the frame ensures accurate depth control and direct recycling.
Heavy duty power trains with large, strong gearboxes means the machines can cope with the hardest of work, the largest of tractors and the highest outputs.
Contact us to discuss how the FAE range can offer cost effective recycling to the highest standards.
Skid Steer Crusher Stabiliser Drums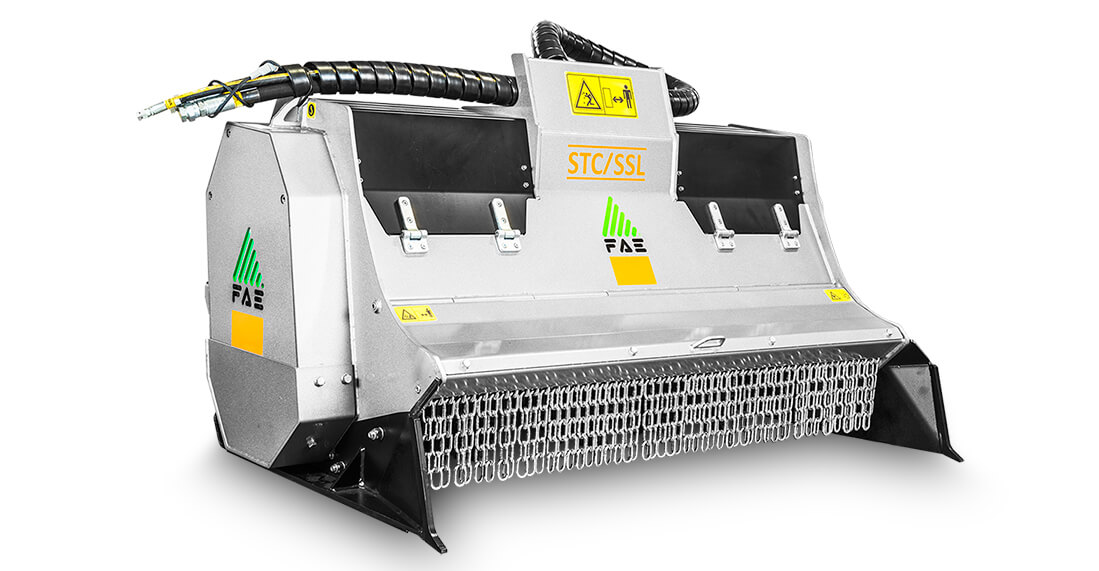 Increasing the adoption of stabilisation techniques on smaller sites needs a compact unit to process material.
The Skid Steer mounted STC SSL unit offers such an adaptable unit.
High flow hydraulics provide the power to crush and mix.
Hydraulic flow dividers are employed to facilitate controlling multiple circuits without the need to fit complicated systems onto the skid steer. A choice of electrical connections facilitates seamless integration with the skid steer and use of joystick controls and high flow power modes.