Tractor Mounted Grader Blades
Simple hardworking grader blades
These simple hardworking grader blades have proved themselves invaluable tools time and time again.
With countless examples out working in arduous conditions with road repair contractors and many more with estates and land owners. These graders are suitable for the maintenance of cambers and gradients, ensuring water movements on roads and a comfortable profiled running surface.
Being mounted on the tractors three point linkage and towed the forces naturally want to pull straight. Looking over the shoulder the driver has a clear view of how much material there is on the blade and can quickly make small adjustments.
These units are 2.5m wide with 250mm extensions available as bolt on options. The 2.5m wide blade proves optimal as with extensions fitted operators find that an aggressive angle is required to "lose" the width, whereas a flatter blade angle can employed with etc standard 2.5m.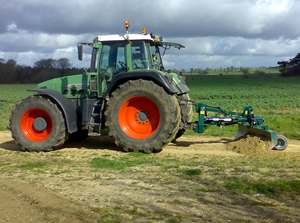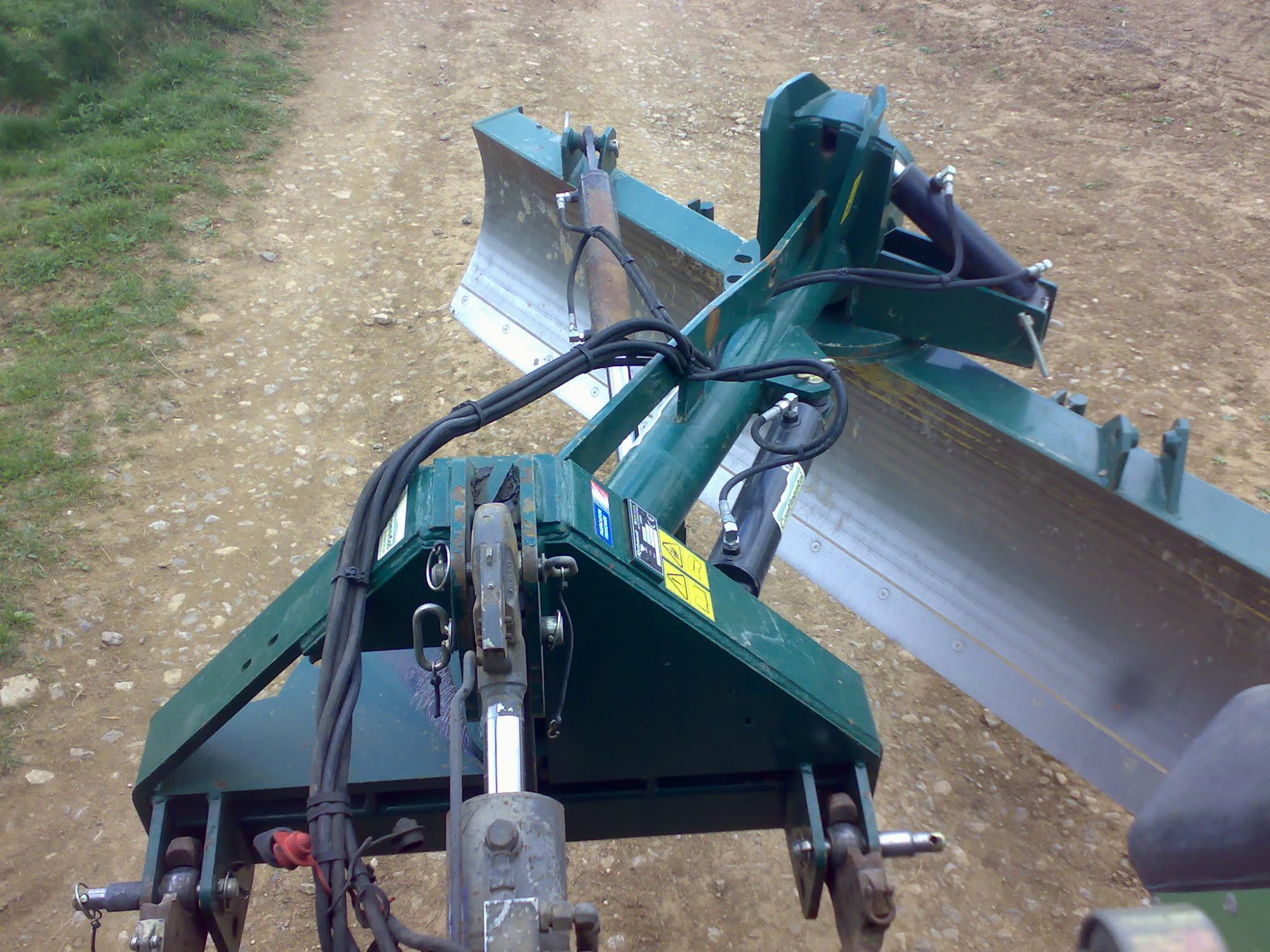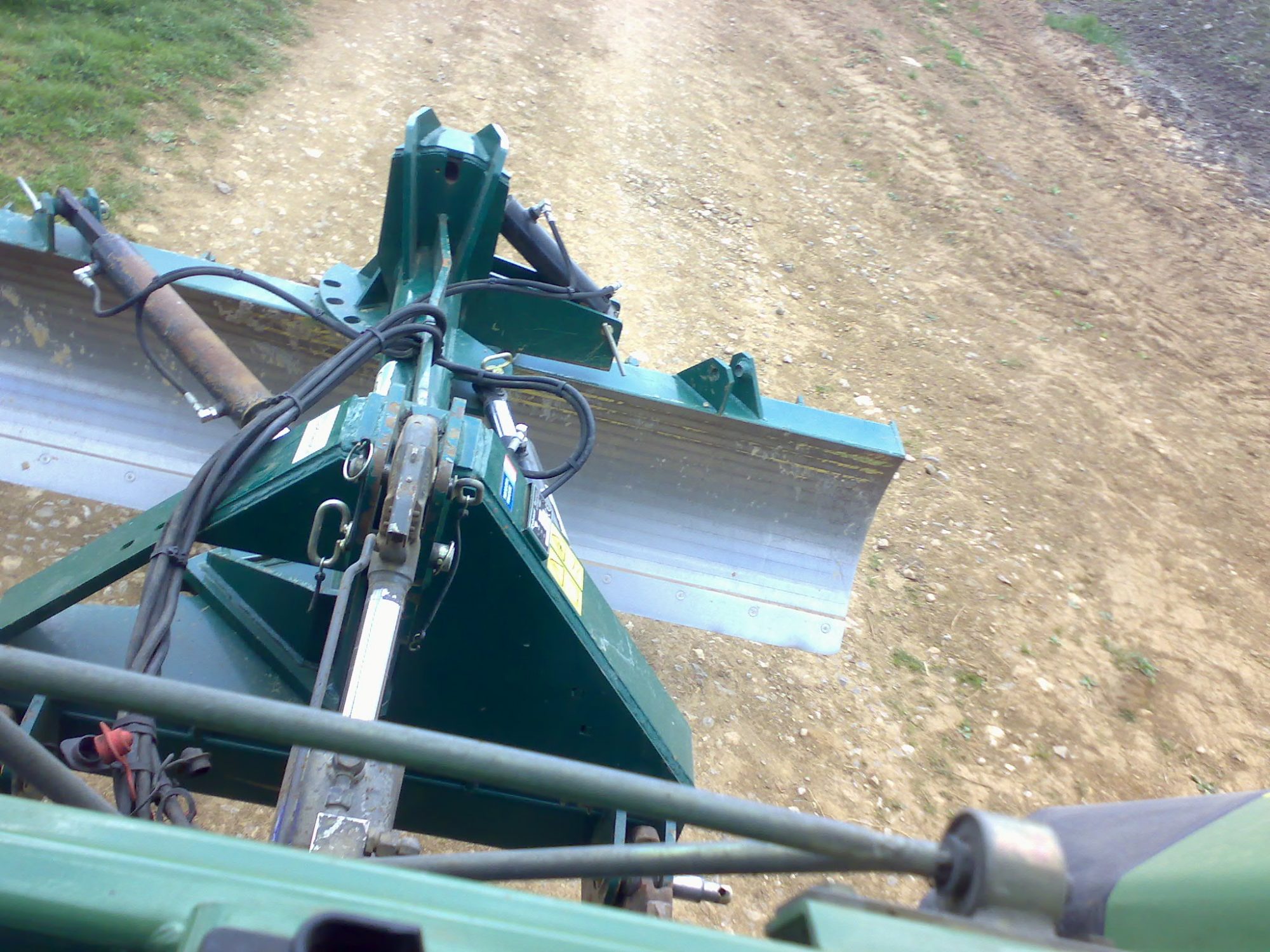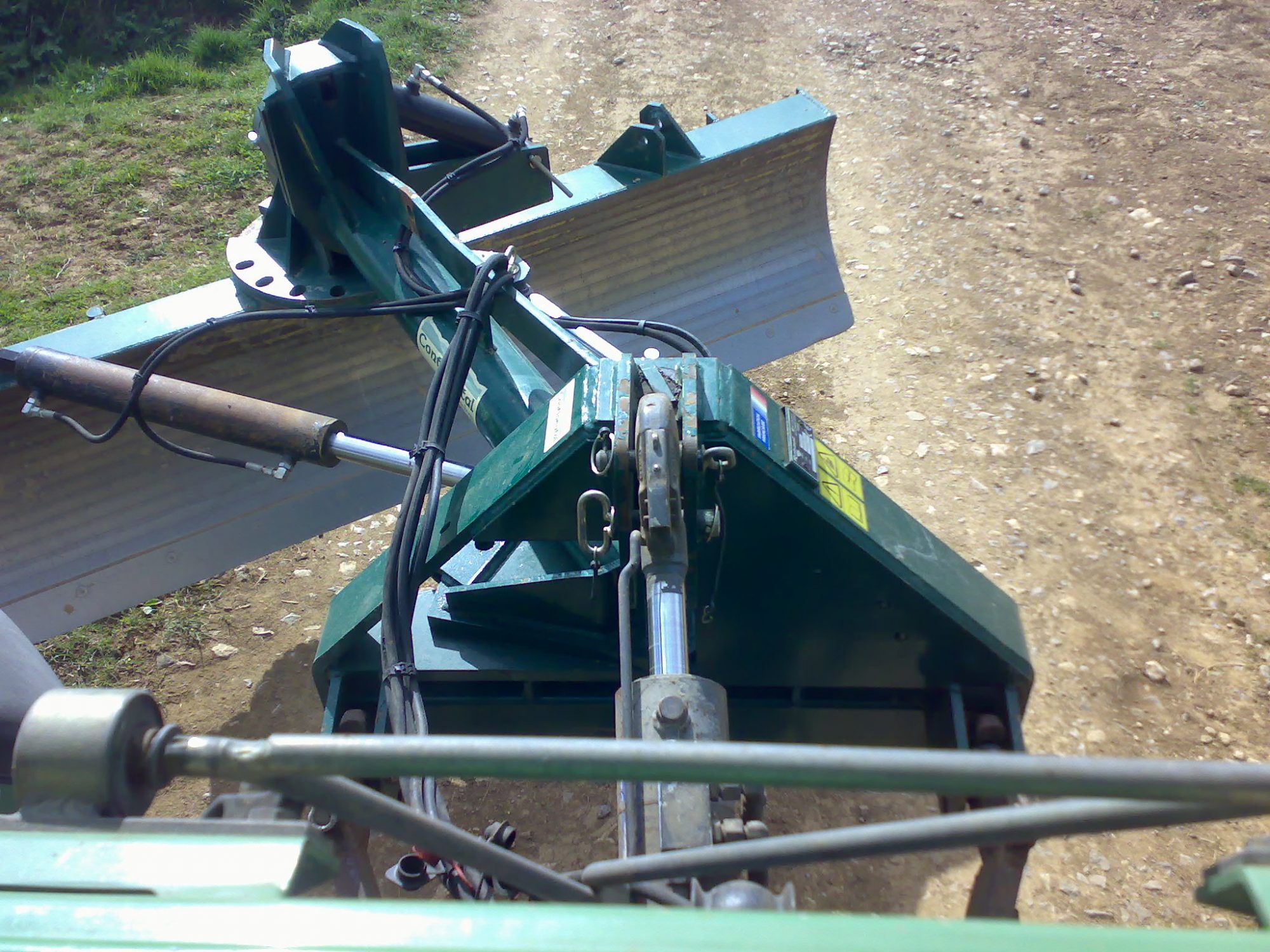 Full hydraulic movement
Full hydraulic movement with a huge degree of oscillation ensures the flexibility of these machines and demonstrates that they can economically carry out the tasks of much more complicated units.
Standard hydraulic movements are:
Grader Blade Pitch
Grader Blade Yaw
Grader Offset behind the tractor
With little practise operators can quickly become accomplished in shaping a road way. The same is critical in road projects as this provides the life span of the road.
ROAD MAINTENANCE
Have a look at our associated Road maintenance equipment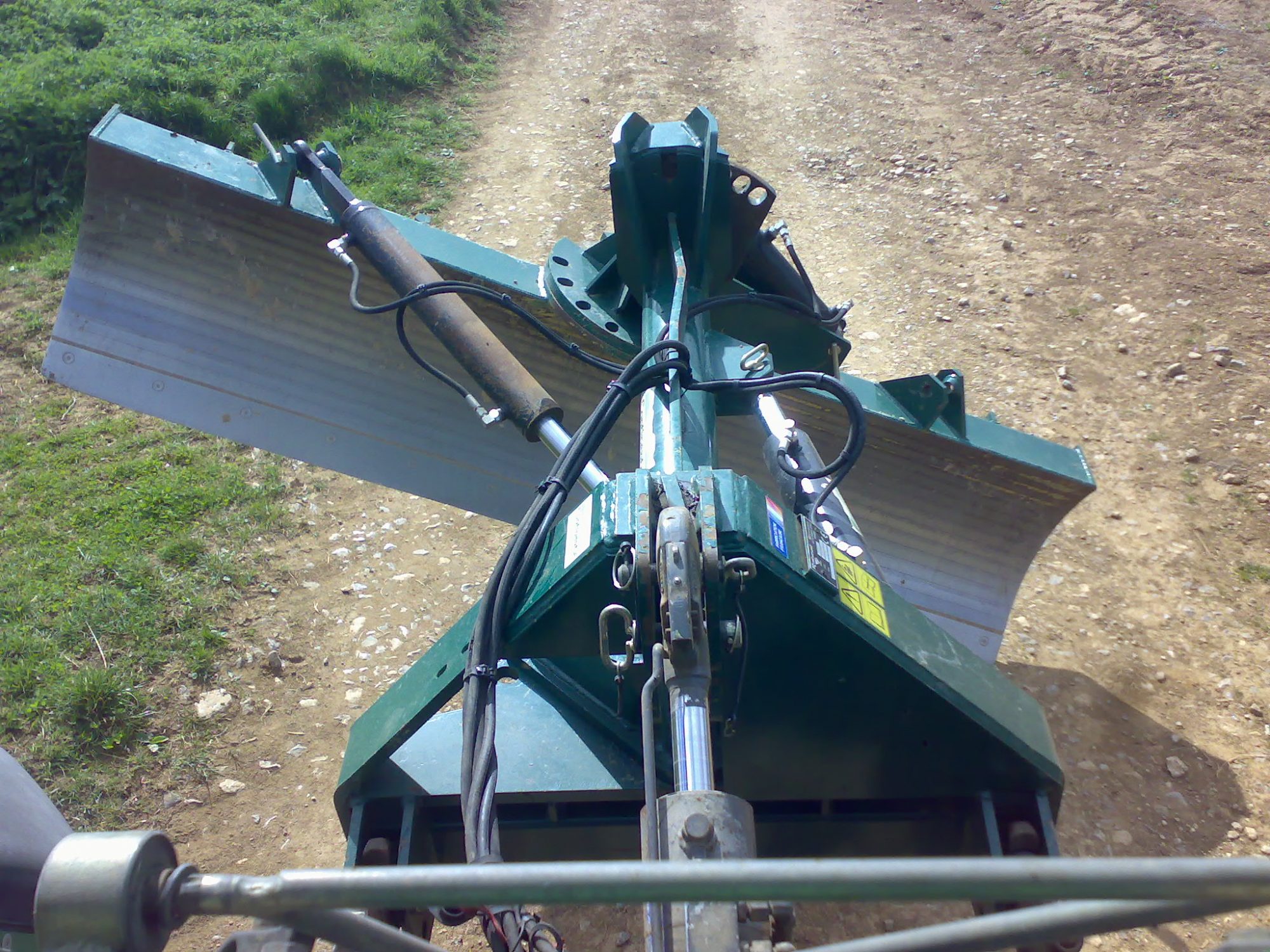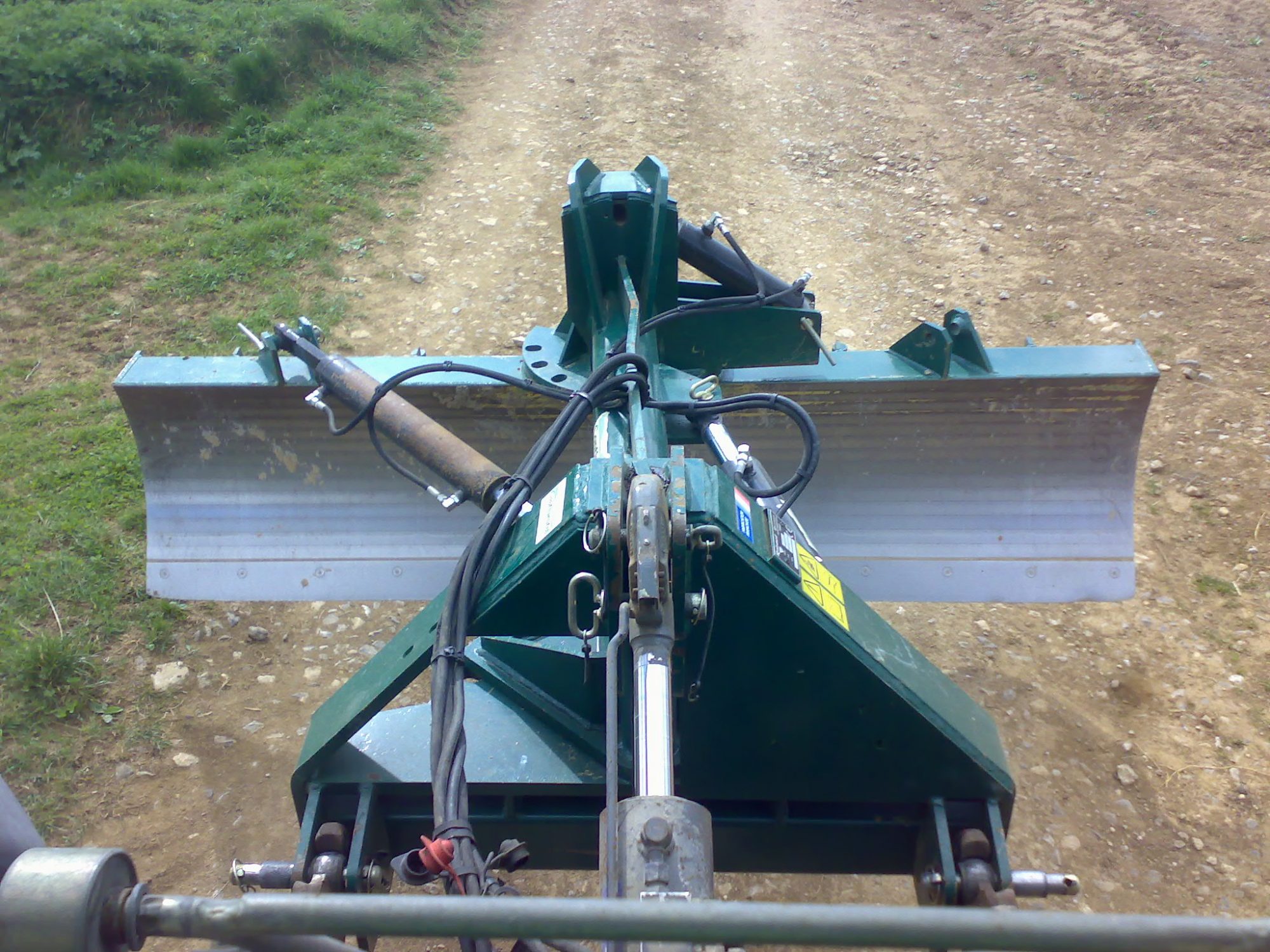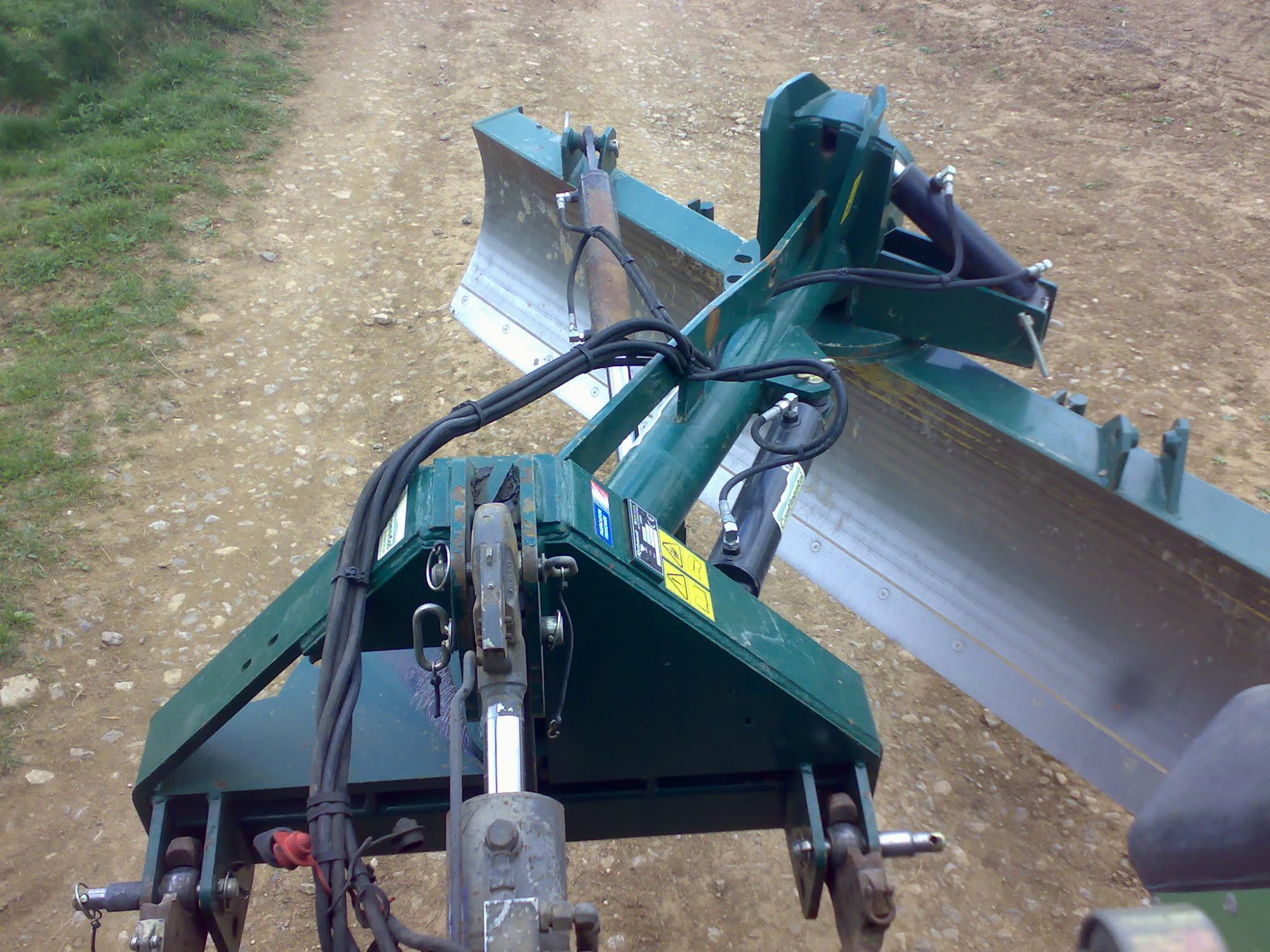 Depth Wheels
Mounted with depth wheels makes the Grader Blades easy to use for a simple and effective tool. The blade runs on the worked - graded - surface and as such follows this level bringing the uneven surface into a controlled graded state. Setting the adjustment of these wheels in relation to the cutting edge of the blade ensures that the blade wants to follow correctly.
Please call us for further details and to talk through your requirements.