Krampe Trailers
Quality on Wheels
The industry leading reputation of Krampe trailers goes before them. With specifications that have been developed and enhanced over decades. The latest range of Krampe Trailers we are offering is what modern Farms and Contractors are now demanding.
Krampe - Development & Evolution.
Rather than reacting to the latest trends, Krampe can draw on extensive knowledge having evolved these trailers over many years. With immeasurable experience in sophisticated  running gear, higher gross train weights. Also with unrivalled interaction with highly intensive users across mainland Europe. Modern domestic trends towards larger tractors and trailers and the recent increases in road weight limits brings us ever closer to our European neighbours. This adds increased relevance to the impressive portfolio of products we can offer from Krampe today.

Krampe - Full Range - A Trailer To Suit All Needs.
No two users businesses are alike - although the need for efficiency, productivity and controlling costs remains. To this end our wide range, with quality at their core starts with simple single axle tipping trailers right through to Triaxle moving floor Bandit trailers and articulated semi-trailers. Krampe has a trailer to suit nearly all needs.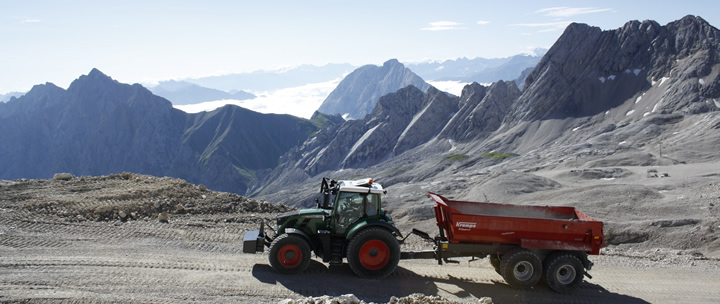 Krampe Trailers Build Quality - From Design to Construction and Use.
Claims are often made in regards to a high build quality without backing this up in reality - Take a look and see for yourself.
The large number of trailers being used in tough conditions by demanding contractors pays testimony to the build of these trailers. Ensuring strength where it is needed and weight saving where it is not. This design and build philosophy ensures Krampe trailers have a long, productive life and command high resale values. Please feel free to see for yourself first hand the many innovative design features and the highest quality build methods that sets Krampe apart from the imitators.

Krampe - Quality On Wheels.
All trailers follow the same simple design and build premise. Specifying the correct trailer from day one allows for operational performance savings to be made during the long life time of the trailer. This gives a low operating cost but with highly productive machinery.
Krampe Trailers - Quality On Wheels.