Krampe Dump Trailer Sales.
Krampe produce a modern comprehensive range of Dump Trailers including the original, industry leading and ever popular Half Pipe Dump Trailer the HP20. The range is augmented by the highly adaptable square profile SK range.
The Krampe range of dump trailers are designed and engineered to be productive professional trailers. These trailers are designed for sustained use and to be able to perform on civil engineering sites. With levels of productivity exhibited where a tractor and Krampe dump trailer can undertake earthmoving duties in a cost effective manner and to a level of productivity comparable to an ADT.
Through the use of careful weight distribution, axle placement, using running gear with large axle travel and effective weight compensation facilitates low drawbar pull and high traction. The Krampe dump trailer range can be seen working in some of the toughest yet professional sites across Europe.
Modern tractors present a substantial capital investment. Whether the tractor is utilised on Mulchers, Stabilisers or Stone crushers these modern adaptable units have a place inn commercial operation. The investment in a dump trailer allows for a greater utilisation of both man and machine without any compromises in productivity or output.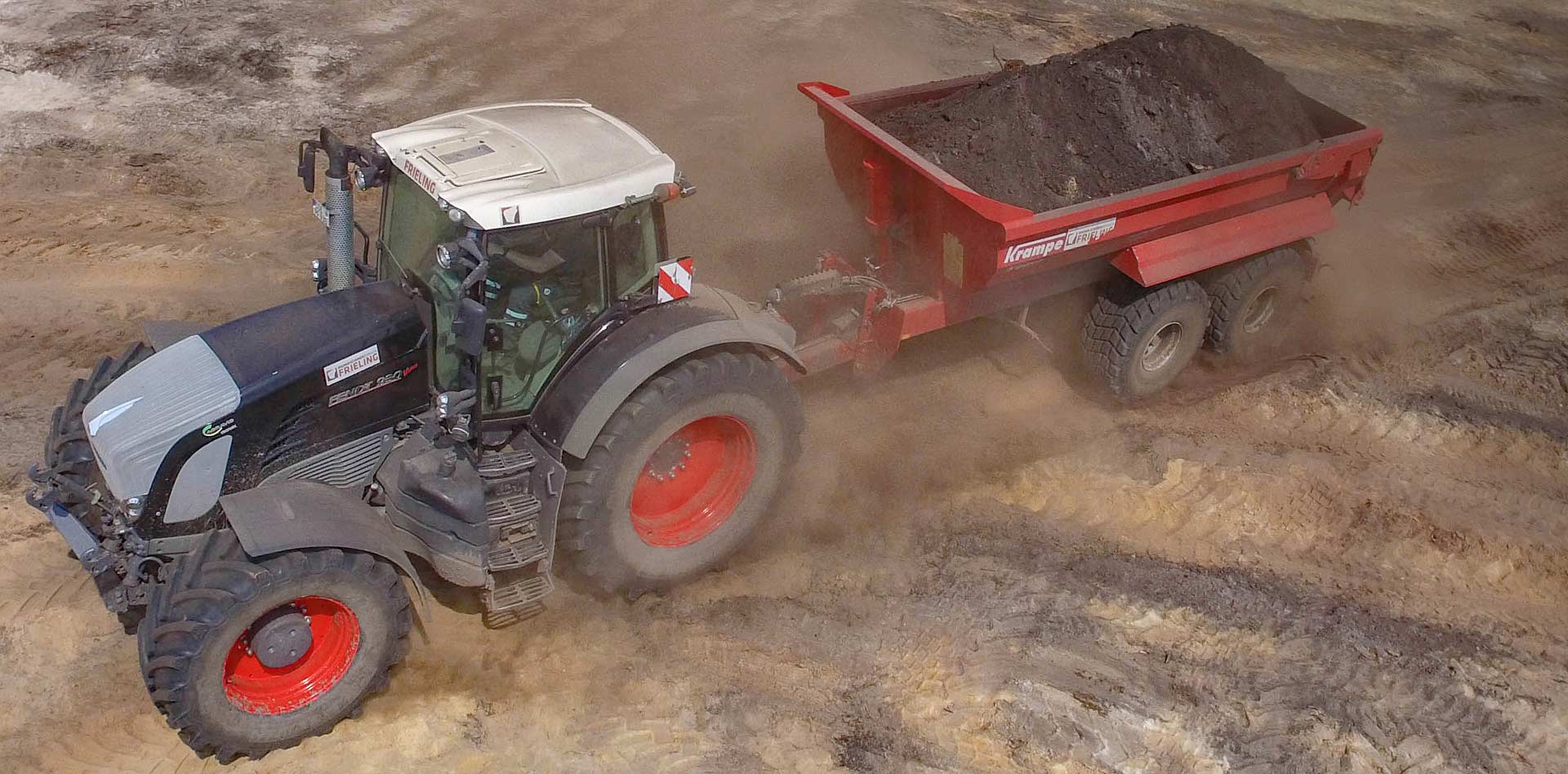 During early 2019 the long standing Half Pipe range saw the addition of a larger tandem axle unit the HP24 and as such the range now includes:
HP20 - Tandem Axle
HP24 - Tandem Axle
HP30 - Tri Axle
The HP24 was developed to facilitate a longer wheelbase and the fitment of 30.5" tyres.
It is often asked what is different about the Krampe HP range when compared to other dump trailers on the market.
The first of many points is that the Krampe HP dump trailers are built to Krampe Quality.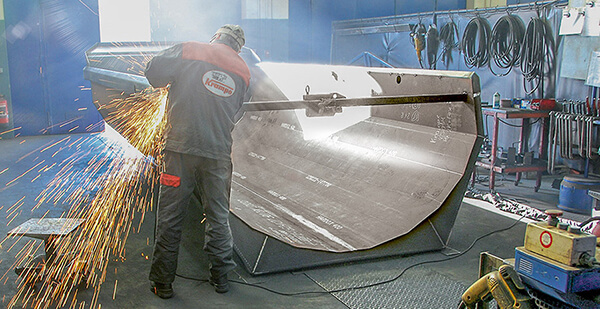 A principal of the HP is that they are true half pipe's - No flat floor but a continuous curve. This ensures that there is no places for sticky clay to hang around and forces are dissipated to ensure a long life, even with heavy work loads in challenging conditions
Square Profile SK Dump Trailers

As an alternative to the dedicated Half Pipe the adaptable square profile SK range is also in the product portfolio.
Designed to be utilised in a number of roles the SK can be fitted with extension sides to enable it to competently handle roles such as grain and silage transport.
Following the Big Body design concept yet with rugged Dump Trailer DNA.
The SK range encompasses tandem and Triaxle models with a wide range of options giving users the ability to get the trailer they want.
Running gear is available as parabolic Springs, Air Suspension and Hydraulic.
Sizes range from 5m body length up to the range topping 8m long SK800.
Contact us to discuss how an Krampe SK dump trailer can provide you the rugged all round utility.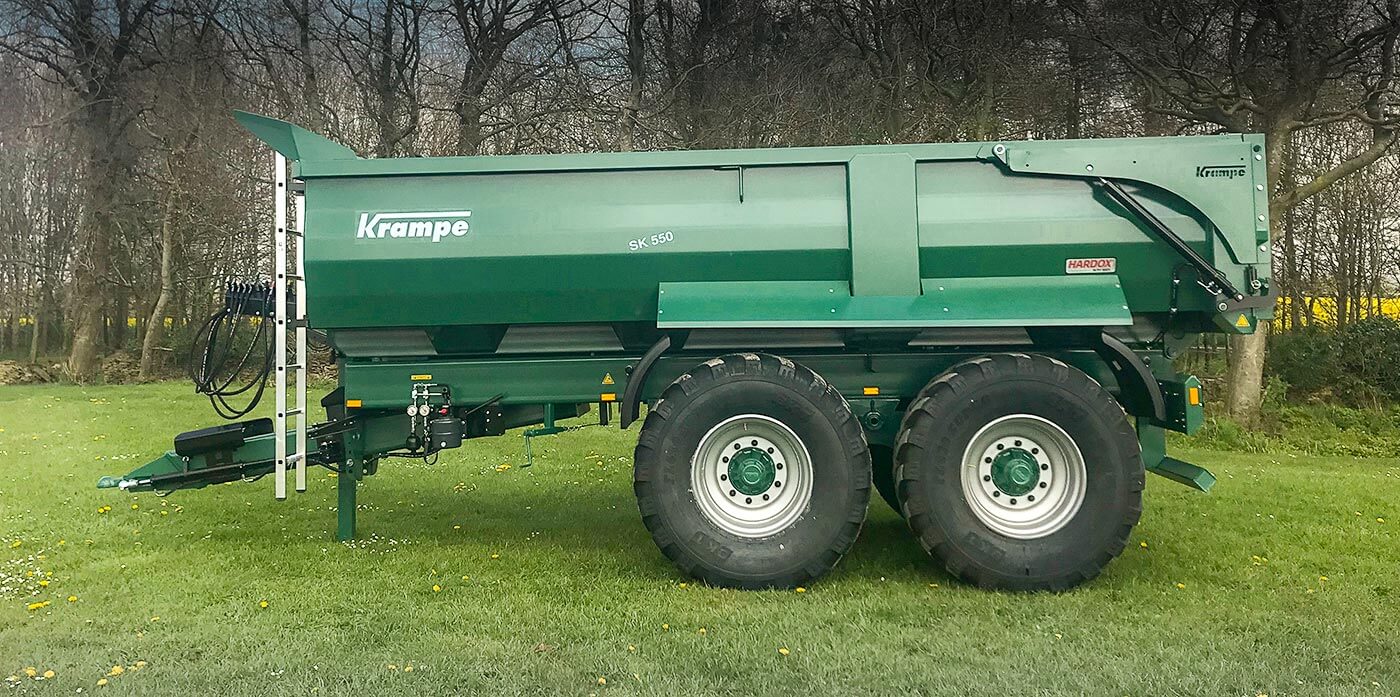 Both the HP and SK range of Dump trailer bodies are available as Hooklift bodies. Further information on the adaptable trailers can be found on our Hooklift Page.